FINE SINTER technology in the automotive industry.
Many powder metal products are utilized in the industry of automotive parts where insatiable effort to reduce manufacturing cost while aiming the quality guarantee as a primary goal among customer satisfaction. Today, FINE SINTER products are used in many units of automotive; engine, transmission, steering, and sensors.
Engine parts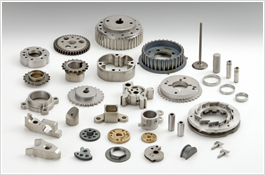 Valve system parts such as Valve-seats&Valve-guide,VCT parts, sprocket.
Transmission parts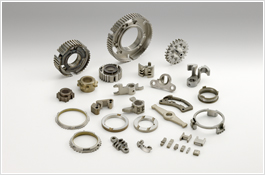 Synchronized parts,Hub clutch,lever,shift-gear, shift-fork.