Automotive Parts
We are a specialized manufacturer that designs, manufactures and sells products using "powder metallurgy technology."
More than 80% of our products provided to our customers serve as automotive parts based on the high productivity, high precision, wear resistance, heat resistance, and other characteristics of our products.
For automotive parts, quality is the first priority in customer satisfaction, and continuous cost reduction is also required. Products made using powder metallurgy are widely used for such automotive parts. Today, our products are used in a wide variety of units, including engines, transmissions, steering systems, and various sensors.
Engine Parts
Usage conditions of automobile engines are becoming increasingly more severe in order to improve fuel efficiency and to meet emissions control regulations.
For the valve train, we offer valve seats and valve guides that take advantage of the material characteristics. For timing mechanisms, we offer VCT parts and sprockets that take advantage of net shape manufacturing. We also offer titanium valves that are made from materials with high strength, high wear resistance, and high heat resistance by taking advantage of the characteristics of powder metallurgy to create a material composition that was difficult to achieve conventionally.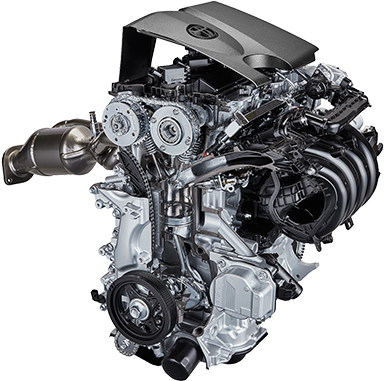 Valve train parts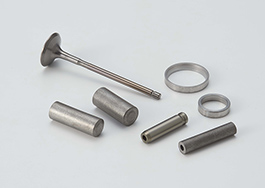 Valve seat
Valve guide
Titanium valve
Variable valve timing parts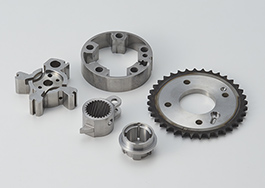 Sintered arm
Rotor
Housing
Sprocket
Shaft eccentric
Turbo parts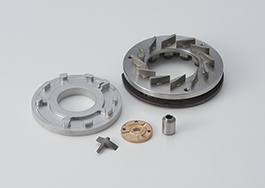 Vane nozzle
Plate
Thrust metal
Bushing
Other parts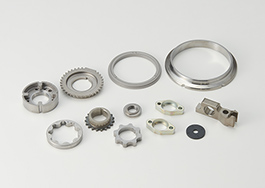 Sprocket
Exhaust flange
Sensor boss
Oil pump
Cover balance
Plate
Clamp nozzle holder
Holder fuel
Crank angle sensor
Wear-resistant ring
Drivetrain Parts
Drivetrain parts include the world's first double-layer integrated synchronizer rings of high-strength material and friction material, and hub clutches made by a near-net-shape manufacturing technique. We also manufacture high-strength parts such as levers, shift gears, and shift forks using the high-temperature sintering process.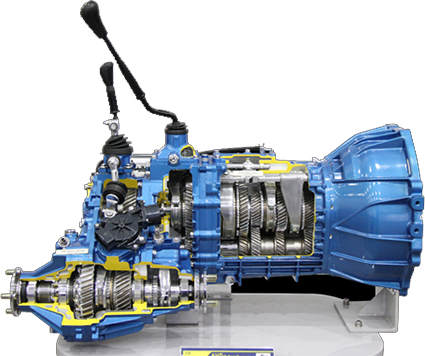 A/T and CVT parts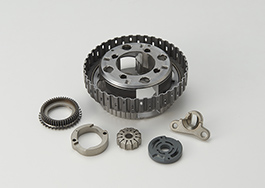 Carrier
Sprocket drive
Sleeve parking lock
Rotor
Cam ring
Side plate
M/T parts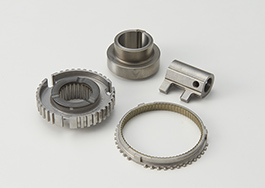 Synchronizer ring
Hub
Control system parts
Spacer
Torque vectoring parts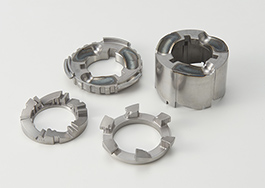 Disconnect product family
Transfer parts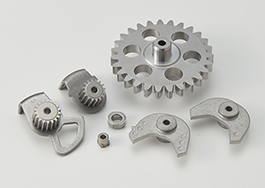 Transfer actuator family
Oil pump gear
Shock Absorber Parts
Regarding shock absorber parts for 4-wheel and 2-wheel vehicles, we produce pistons, valve cases and rod guides, which are important components of shock absorbers.
We develop and manufacture pistons and base valves with high-precision seat surfaces, and low-friction plastic-wrapped pistons using dedicated materials for pistons, thereby stabilizing the damping of shock absorbers and contributing to improved handling stability and riding comfort.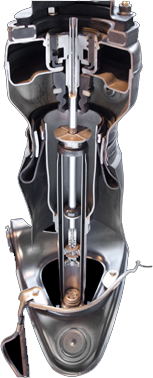 HF piston
Banded piston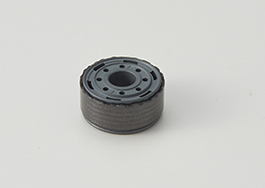 Valve case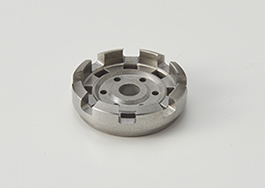 Rod guide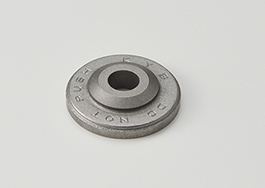 SA product family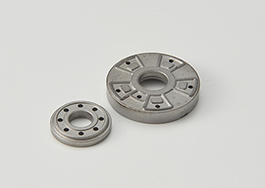 Motor-Related Parts
We produce various motor-related parts such as boosting system parts placed in the inverter unit of hybrid vehicles.
The yield of the electromagnetic steel sheets used for those parts has been greatly improved as compared to the conventional electromagnetic steel sheets, contributing to the popularization of hybrid vehicles, which emit far less CO2 emissions than gasoline-powered vehicles.
In addition to hybrid vehicles, we expect to expand into plug-in hybrid vehicles, electric vehicles, and fuel cell vehicles, which require pressure boosting.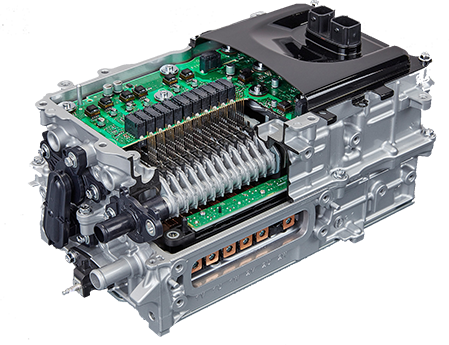 Inverter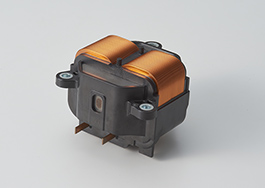 Motor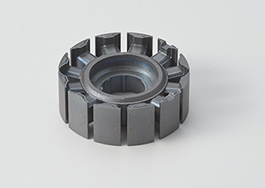 Electric parking brake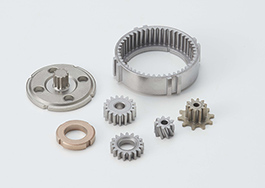 Set of gear products, etc.
Electric variable valve timing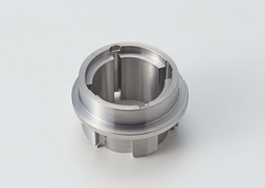 Other Automotive Parts
Due to high productivity and low cost, our products are used for door locks, sunroof closers, ABS (anti-lock braking system) sensor parts, power steering pump rotors, cam rings, side plates and many other units.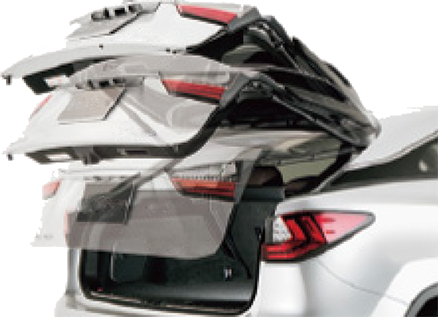 Steering parts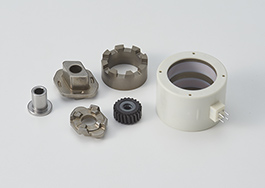 Tilt cam
Tilt gear
Coil ASSY
Detection ring
Rack guide
Electric parking parts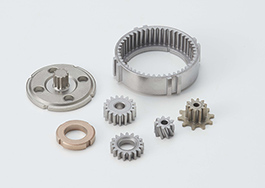 Body parts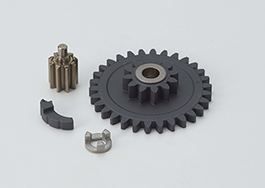 Body part family (wedge, coupling, and two-stage gear with press-fit bushing)